KaylaAnn
Tomorrow marks the first of December and I could not be more excited!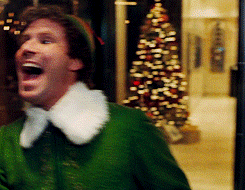 Christmas is an extremely special time of the year for me for several reasons. First and foremost, I am a Christian and Christmas is a time for me to celebrate the coming of my Savior. Second, it was this time last year that my fiance proposed to me and I will forever associate the Christmas season with that moment. Third, it is a time for me to be with family, which is more important this year than any other year with my Papa's failing health. And lastly, I simply love the bright colors and lights and songs of the Christmas season that fill my heart with joy and happiness!
So for today's Blog Party, we are kicking off the Christmas Season!
Down below introduce yourself, your blog, and MORE IMPORTANTLY, what Christmas means to you! Do you…
View original post 326 more words